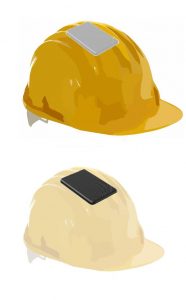 *CUSTOMIZATION UPON REQUEST
CONNECT YOUR SAFETY (CYS) is a system consisting of a network of IoT devices included in the PPE, which exchange information about the conditions of the working environment and the status of workers. The data collected in the Cloud can be consulted on mobile devices or on a PC. PPE become active, constantly exchanging information, with the aim of preventing dangerous situations. The IoT device is powered by a Lipo battery, whose small size allows it to be inserted into the top internal part of the helmet.
CYS is equipped with 2 management interfaces, from mobile and fixed device, which allow us to:
– Monitor the movements of operators;
– Provides reports to individual operators or to those who make up a team;
– Collects any reports from operators;
– Monitor the work environments through the information sent by each individual operator.
For further information regarding this solution you can read this presentation on Demix Group.