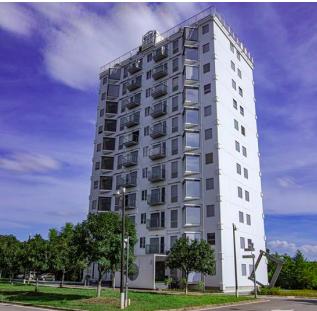 *CUSTOMIZATION UPON REQUEST
Modular housing is becoming extremely popular, especially in cities looking for quick and cheaper housing.
The modular construction market is estimated to be $76 billion. Based on such premise, Demix Innoliving Building uses a pre-fab, modular design, which will enable the developpers construct a 10-story apartment building in 28 hours and 45 minutes.
The building is constructed by using prefabricated containers that stack each on top of the other; the prefabricated housing units are made entirely in-house with an assembly line "like a car assembly line," which cuts costs and multiplies production speed. At the factory, the innovative B-Core slabs come to life: plates bound together by a framework of steel tubing baked at 1100 degrees, which is 100 times stronger than carbon steel and 10 times lighter.
For further information regarding this solution you can read this presentation on Demix Group.
Other Green-tech products